Hello friends of internet discussions
,
The new forum offers a great variety of personal user settings and you should definitely take the time to explore them.
You can access the settings if you click on your user profile on the top right.

Once upon clicking on it, you will see this menu. Now click on the gear to access your settings.

By default, it will open your account profile on the "preferences" page. You can also switch to see your
profile summary,
activity overview about your topics and posts, replies and votes;
notifications (responses, likes received, mentions, edits);
messages (Inbox, Sent, Archive);
badges;
and preferences.
Since those are pretty self-explanatory we will keep this guide about the
Preferences
page. Click through the options on the left
It shows you many useful details. We will guide you through the following now:
Account
In the account section you can see your username, change your profile picture, check your email and password and delete your account (see more details about account deletion here: How can I delete my forum account?.
Profile
In this section, you can fill out the "about me" section and give your OR/RR2 in-game names, advertise your YouTube channel and friends/titan codes. Also, take the time to choose a nice profile- and user card background. All of this information will be displayed on the user card and on your profile. Please be mindful here and do not share private data here (such as your email address, your address, …).
The user card will be displayed anywhere in the forum where it is possible to click on the circle image of a user.
Example:


The profile background will be displayed if you check out the complete user via the search function on the top right of the forum.
Example:

Emails
Here you can set all of your email preferences. You want your peace and quietness? Turn off everything here!
Notifications
The same applies for the notifications. Notifications are the blue and green notifications that pop-up on your profile picture in the upper right corner.
To read about the differences between "tracking, watching and normal" check the basic user functions guide and be alerted that you can also change this for each individual topic. Basic user functions guide - Read this - you won't regret it! ❗

Notifications ->categories:
This can be used to watch, track and mute entire categories. If you are only interested in one game use the mute section here to mute all categories of that game. Those categories will then neither appear on the "category" overview at the top of the forum and on the landing pages, nor in the "latest" section.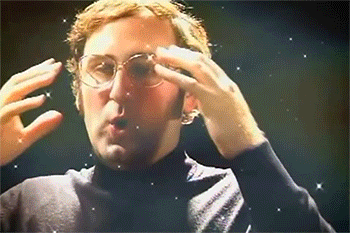 Notifications->users:
Here you can mute users (not available to trust level 0). That means you will not receive any more notifications.

Notifications->Tags:
Here you can watch, track and mute tags. Tags are really important in the forum and we have done our best to structure the categories to make the best use of tags. Use these options here to filter and track what's important to you. To get an idea what tags are used in which category check the tag section in your menu or open this page: https://forums.flaregames.com/tags
Interface
The last section is to personalize the forum even further to your needs.
Choose between a light and dark theme, smaller and bigger text sizes, your interface language, your default homepage (latest, categories, new topics, unread topics) and some further optimizations.

We hope you found this guide useful! Take the time and play around with the settings a bit to see what you like best!