?Hi guys,
Today we want to talk about some upcoming changes that will make into the game very soon.
Are you ready?
I will break down this announcement in 3 parts:
1. New Cycle for events
2. New Festival content
3. Dungeon raiding exploit
1. Let's start with the new event cycle.
Due to popular demand, we will change our current 3-week cycle (War->Ninja->Conquest) to a new 4-week cycle:
War season
Ninja event
Conquest event
Ninja event
1 Festival each month (I will come back to that in part 2).
Yes, that's right – we are introducing 2 Ninja events per month!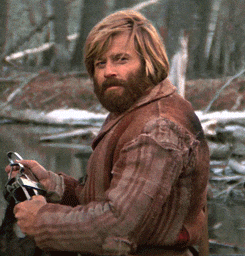 Furthermore, in the future, the Conquest will start on Thursdays at 3 pm UTC and run respectively until Tuesday 3 pm UTC.
This way, there will be 2 days of break before a Conquest starts (after a Ninja event) and 2 days break before the next Ninja event starts (after the Conquest).
All other events (Ninjas Wars) will keep the same start time and take place on the same weekdays.
This change will most likely be implemented with a Live Server Update tomorrow. So don't be surprised if the timing for events has changed after the LSU and if you can prolong your boosts for a little bit longer this one time.
Consequently, a new War will start on the 1st of February.
2. New Festival content
We have reworked our Festivals! While some Festivals for the specific seasons or traditions, such as for Halloween and Christmas will still take place, we now introduce monthly Festivals!
Yes. 1 Festival each month. But wait? Will we just keep on giving away items, like in the other Festivals? NOPE! Because that would be a bit lame!
The main concept of Festivals stays the same, but there is a plethora of all-new content going to be offered in them.
Such as the brand-new Festival Tokens. Obtain special Tokens with Festival Currency to activate all kinds of amazing boosts for your Kingdom and Hero, e.g. a temporary XP-Boosts, Double Gold from Battles or a shortening of Building Upgrade Times. Manage your Tokens in the new Token Inventory and use the fitting Token whenever you need it.
Also being introduced in Festivals are our new flashy Skins for your Units and Obstacles. Want your Archers to look like the famous prince of thieves? Or your Ogres to resemble a brute Cyclops? No problem, get the Skin in the Festival Shop and activate it in the Troop Academy. Show off to your attackers and let them experience a new side of your Defense.
Last but not least, we are adding Uber Chests, Pal Chests, and Guardian Chests to the Festival Shop, which can be obtained using Festival Currency.
Thus, they should have something useful in stock for everybody.
We will announce more info and details soon as time goes by. The first Festival is to be expected towards the End of February / Beginning of March  (subject to change).
3. Dungeon exploit
It will soon no longer be possible to replay the same Dungeon mission once 3 crowns have been reached. The reasoning behind this change lies in the fact, that this feature has been heavily exploited to gain unfair advantages over other players, using Farm- or even Bot-Accounts. We are sorry that we have to take away this option from honest players, but they too are being harmed by this exploit. To at least give you some time to adapt to this change, we are announcing it now before it will finally become effective in about 2 weeks.
_ _ _
These are the news about some upcoming changes that will be implemented into the game soon.
We are looking forward to your feedback in the feedback thread and we can't wait for you all to see the new Festivals.
Feedback thread:
Ps:  Yes- those Archer' skins do look awesome!