Odd Sharpface, suits my ogre ?
Love it
Odd Bluespike…
Well that's weird
Odd Schwarznase ? … like my dog 
Why are you all "odd"
Nevermind my Oggreness, but I giggle'd with that one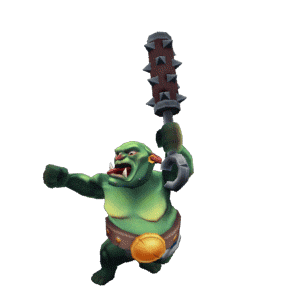 and both are so cute and good ??
My IGN starts with a number.
Should I give a name to my ogre or put according to the initial of my first name?
Should I choose my favourite pal (but I haven't a preference) or my most used pal?
It's not IGN, it's your first initial of your real life first name. The first initial shows a the first word to the name of your Ogre. Then your favorite pal has a last name attached. For instance, mine was Angry Bluetah. A - Angry and Fritz - Bluetah
Talkative Bluespike (?) 
Oh c'mon! ? hahahahahah
Angry Sharpface
goes well together 
Pretty Bluetah More like brutal though